Tesla Is Still Burning Cash
but Elon Musk Sees a Turning Point
The electric-car maker Tesla continued to burn through cash as … it posted a loss for the sixth quarter in a row, the company said Wednesday. Yet Tesla's chief executive, Elon Musk, once again said the company was on the verge of a decisive upturn.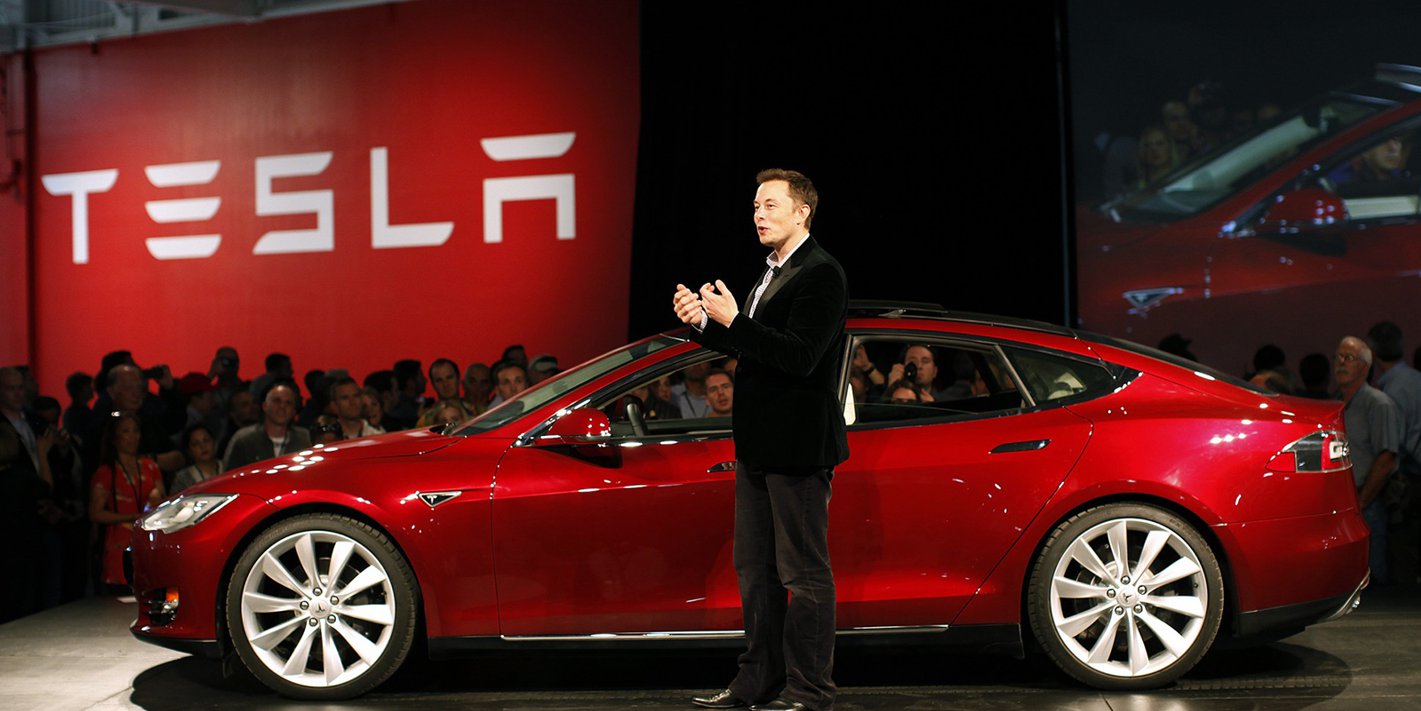 Mr. Musk asserted that Tesla would make money in the second half of this year — if it could meet its latest production goals for the Model 3, its first mass-market offering.
"I think our understanding of production is improving dramatically, exponentially in fact," he said on a conference call with analysts. "We're seeing ways of improving volume,'' he added, while reducing capital spending "dramatically."
But Mr. Musk has made bold predictions in the past. Less than a year ago, he hoped to make 20,000 Model 3s a month by the end of 2017. So far, Tesla has not come close to that. On Wednesday, the company said it had produced more than 2,000 a week for three straight weeks before a production halt in mid-April. It said its profitability goals for the second half of the year hinged on making 5,000 a week.
In a letter to investors, Tesla said it had "good visibility of our path to fully ramp and stabilize Model 3 production" this year. Mr. Musk added on the conference call, "It's not like brain surgery to get these things to work."
Tesla's shares fell sharply in extended trading during the call, to about $285. They have lost more than 20 percent of their value since their peak last year, when Tesla surpassed the Detroit automakers in market value.
While Tesla still has many fans and believers, analysts now tend to take a cautious look at Mr. Musk's pronouncements.
In a report issued before Tesla released its results, a Barclays Capital analyst, Brian Johnson, told investors that he believed the company to be "fundamentally overvalued." Barclays expects Tesla shares to head down to $210.
In the first quarter, Tesla recorded a loss of $785 million on revenue of $3.4 billion. And the company burned through $745 million in cash, a significant increase from $112 million in the previous quarter.
Tesla has not had a profitable year since it was founded in 2003.
The loss in this year's first quarter is the latest sign of trouble for the company. In March, Moody's Investors Service lowered Tesla's credit rating over concerns about the slow pace of Model 3 production and warned that the company could face a cash crunch late in the year without an infusion of capital. California's job-safety watchdog is looking into injuries at the company's plant in Fremont, where workers have complained about dangerous conditions.
And federal safety experts are also investigating the fatal March 23 crash of a Tesla Model X sport-utility vehicle that was operating with its Autopilot driver-assistance system engaged.
In the conference call, Mr. Musk complained of "fundamentally misleading" news reports about the Autopilot system's involvement in some serious crashes. "There should be no question that Autopilot improves safety," he said. Serious accidents that occur while Autopilot is operating, he said, are "almost always" the result of "complacency," when drivers fail to keep their attention focused on the road.
Amid all of those issues, the Model 3 is perhaps the most serious area of concern. With a starting price of $35,000, it is meant to be Tesla's most affordable and top-selling vehicle. The company has been counting on a quick increase in sales to bolster revenue and enable Tesla to pare losses and pay off debt while still investing heavily in future vehicles.
Mr. Musk said Wednesday that Tesla had become capable of making more than 3,000 battery packs a week at a giant factory in Nevada. At its car plant, parts of its assembly line, such as the paint shop, are not yet up to that rate, he said.
Mr. Musk acknowledged anew that Tesla had erred in trying to build a highly automated production line to assemble the Model 3. For example, it had been using a robotic machine to place lightweight, sound-deadening material on top of battery packs.
"It was an incredibly difficult machine to …